This 2 or 4 week gemstone cutting class introduces you to the cutting and polishing techniques of gemstones. A professionally equipped lapidary workshop is at your disposal.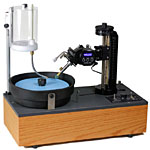 We work on Ultra-Tec V5 Digital faceting machines, different types of cabbing machines, gemsaw, and foredoom flex shaft motor as well as with free form carving tools. Grading, evaluation, orientation and the proper handling of gems before and after cutting is part of the training. You will cut yourself a series of faceted gemstones, cabochons and free-form shapes. You will start with the classic brilliant cut and progress to modern facet designs in different shapes and sizes.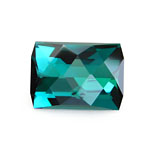 A well trained and experienced instructor will guide you to successful precision cutting to achieve maximum brilliance and beauty. The safe operation of all machines will be addressed properly and a complete documentation will be handed out during class. A recognized certificate will be provided to each successful student.
Some stones will be provided. You may bring your own preferred rough stones. All stones cut during this class are yours to keep.
After the 2 week class, it is possible to make reservation of the lapidary class room, to practice your freshly aquired skills. Our instructor will assist you if you have any questions. A completely equipped lapidary workshop is at your disposal.

The class starts at 9am to 5pm with a 1 hour break at lunchtime.
Lunch is not included but can be organized.
Class fee for 2 weeks of training is US$ 500.-
Class fee for 4 weeks of training is US$ 870.-